Suitable accommodation
is an important component to a professional, effective
Spanish Program
. That is why our Spanish language school currently offers 2 different options of accommodation within the city of Buenos Aires: local guest families and Student Flats, located in residential neighborhoods in
Buenos Aires
such as Recoleta, Palermo, San Telmo, etc. A student may arrange his/her own accommodation and simply participate in the language course. However, we recommend the total package if a student wishes to maximize his/her language skills. The experience of living with a family or living with other students in one of the school's flats provides more opportunities to practice your Spanish and therefore enhances a student's ability to converse in Spanish.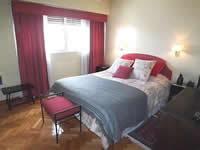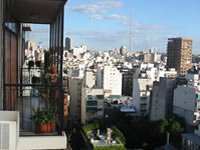 GUEST FAMILY in Buenos Aires
The Guest Family option has been developed particularly for those who wish to make a cultural journey with the aim of not only learning the Spanish language but also about
Argentina
, through the experiences, life and customs of a local family.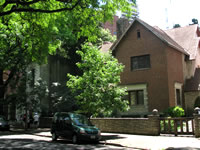 Our Argentine guest families are carefully chosen and monitored through regular inspections and student feedback. Most of them live about 30 minutes distance from the school. The student will always have his/her own private room and will share other facilities – living room, kitchen, bathroom facilities, other common spaces, with the family. Guest families generally provide two meals a day, breakfast and dinner. On Saturday and Sunday, only breakfast is included. You will have plenty of time after your Spanish classes and in the weekends to explore the lovely city of Buenos Aires and to meet your friends. Special diets, such as those for vegetarians or diabetics may be catered for.
For those who plan a longer stay in
Buenos Aires
and who want to live independently, participating in daily life activities and situations en enjoy living with other students from all over the world, our School offers the interesting possibility to live in an independent student flat. All flats are located in residential neighborhoods in
Buenos Aires
(Recoleta, Belgrano, Palermo Viejo, Palermo Hollywood, Villa Crespo, San Telmo etc.), at approx. 30 minutes distance from the school, and offer the students a maximum of security and comfort with a fully equipped kitchen, a furnished living room and bedrooms. In each flat live between 4-6 students maximum.
The school takes care of the cleaning of the shared areas at the student flats once a week and of the bedding. Students should bring their own towels and others. The flat option gives the fabulous opportunity to live in Argentina independently in a cosy and comfortable environment.