Take advantage of having fun, dynamic classes, and learning more from and about student's friends in a group class (four hours a day), in combination with the personal attention you can only get from a private teacher, during (two hours) the afternoons.
All levels, start any Monday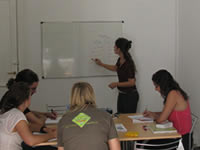 All our group courses (at least 8 different sub-levels), start any Monday of the year except for complete beginners (see fixed starting dates at the pricelist). Classes take place either in the morning or in the afternoon.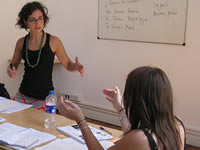 Individual spanish lesson. A program especially tailored for our students specific needs and interests. Students can give us their preferences for certain hours and teachers.